REFERENCES
• Fulghesu AM, Ciampelli M, Muzj G, Belosi C, Selvaggi L, Ayala GF, Lanzone A. N-acetyl-cysteine treatment improves insulin sensitivity in women with polycystic ovary syndrome. Fertil Steril. 2002 Jun;77(6):1128-35.

• Abu Hashim H, Anwar K, El-Fatah RA. N-acetyl cysteine plus clomiphene citrate versus metformin and clomiphene citrate in treatment of clomiphene-resistant polycystic ovary syndrome: a randomized controlled trial. J Womens Health (Larchmt). 2010 Nov;19(11):2043-8. Epub 2010 Oct 12.

• Oner G, Muderris II. Clinical, endocrine and metabolic effects of metformin vs N-acetyl-cysteine in women with polycystic ovary syndrome. Eur J Obstet Gynecol Rep rod Biol. 2011 Aug 8.
For Best Results
One tablet twice daily before meal
Serving Size 1 Tablet
Servings Per Container 60

Amount Per Serving

Daily Value %

Vitamin E (as di-Alpha Tocopheryl Acetate) 12 IU


40%

Riboflavin (Vitamin B2) 1 mg

59%

Vitamin B3 (as Niacin) 12 mg

60%

Vitamin B6 (as PyridoxineHCI) 1 mg

50%

Pantothenic Acid (Vitamin B5) 5 mg

50%

Zn (as Zn Oxide) 5.6mg

37%

Chromium (as Cr Polynicotinate) 20 mcg

17%

N-Acetyl Cysteine 600 mg•

 Saw Palmetto (Serenoa repens) Berry Powder 160 mg *

Cinnamon (Cinnamomum verum, Clnnamomum zeylanicum) Bark Powder 60 mg

Chasteberry (Vitex agnus castus) Fruit Powder 20 mg

* Daily Value is not established

Other Ingredients: stearic acid, dicalcium phosphate, microcrystalline cellulose, croscarmellose sodium, magnesium stearate, silicon dioxide, pharmaceutical glaze (coating).
Insulin resistance
Ovarian cysts
Anovulation (failure to ovulate)
Menstrual disturbances
Hirsutism (excess hair growth)
Acne
Obesity
Ovulation
Over the last few years, research into the nutritional approach to PCOS has revolutionized the treatment of this problem. As women with PCOS lose weight, hormone levels start to return to normal. Testosterone levels fall, serum insulin levels go down, SHBG levels go up and the symptoms of PCOS diminish, with significant improvements in the growth of excess hair as the women lose weight.
INSULIN RESISTANCE
N-ACETYL CESTINE
The most recent study, published in the European Journal of Obstetrics, Gynecology and Reproductive Biology compared the effects of NAC and metformin on insulin levels. In this prospective trial, 100 women with PCOS were divided to receive metformin (500mg three times daily) or NAC ( 600mg 2-3 times daily).
The Results:
Both treatments resulted in a significant decrease in body mass index, hirsutism, fasting insulin, free testosterone and menstrual irregularity,
and both treatments had equal effectiveness.
Furthermore, NAC led to a significant decrease in both total cholesterol and low-density lipoprotein levels, whereas metformin only led to a decrease in total cholesterol level.
CINNAMON
Cinnamon is known to balance blood glucose. In turn, when blood glucose is balanced, insulin is also balanced. It also helps with appetite control as well.
MAGNESIUM
Magnesium levels have been found to be low in people with diabetes and there is a strong link between magnesium deficiency and insulin resistance. It is, therefore, an important mineral to include if you are suffering from PCOS.
CHROMIUM
It helps to encourage the formation of glucose tolerance factor (GTF) which is a substance released by the liver and required to make insulin more efficient. A deficiency of chromium can lead to insulin resistance, which is a key problem in the case of PCOS; too much insulin can be circulating but it is unable to control your blood sugar (glucose) levels.
CYSTOMIN
When PCOS Hits … Trust Cystomin that Treats!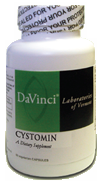 HORMONAL IMBALANCE
VITEX
This supplement will help to balance fertility and sex hormones. It will also help with acne control.
It stimulate and normalise the function of the pituitary gland, which controls the release of LH 0uteinizing hormone).
SAW PALMETTO
A popular supplement for men for prostate health but also benefits women with PCOS since their hormone levels are sometimes high in and rogrens and testosterone.
Saw palmetto helps with hirsutism, which is hair growth on the face and neck, as well as acne and hormone balance.
Research has shown that saw palmetto works as an anti-androgen, which can be very helpful given the high levels of testosterone in PCOS.
WEIGHT CONTROL
CHROMIUM
Is the most widely researched Chromium mineral used in the treatment of overweight. It helps to control cravings and reduces hunger.
Chromium also helps to control fat and cholesterol in the blood. One study showed that people who took chromium over a ten week period lost an average of 1.9 kg (4.2 lb) of fat while those on a placebo (sugar tablet) lost only 0.2 kg ( o.4 lb)
B VITAMINS
The B vitamins are very important in helping to correct the symptoms of PCOS.
Vitamins B2, B3, B5 and B6 are particularly useful for controlling weight, and here's why:
Vitamin B2 helps to turn fat, sugar and protein into energy. w B3 is a component of the glucose tolerance factor (GTF), which is released every time blood sugar rises, and vitamin B3 helps to keep the levels in balance.
Vitamin B5 has been shown to help with weight loss because it helps to control fat metabolism.
B6 is also important for maintaining hormone balance and, together with B2 and B3, is necessary for normal thyroid hormone production. Any deficiencies in these vitamins can affect thyroid function and consequently affect the metabolism.
ZINC
Zinc is an important mineral for appetite control and a deficiency can cause a loss of taste and smell, creating a need for stronger-tasting foods, including those that are saltier, sugarier and/ or spicier (in other words, often more fattening!). Zinc is also necessary for the correct action of many hormones, including insulin, so it is extremely important in balancing blood sugar. It also functions together with vitamins A and E in the manufacture of thyroid hormone.